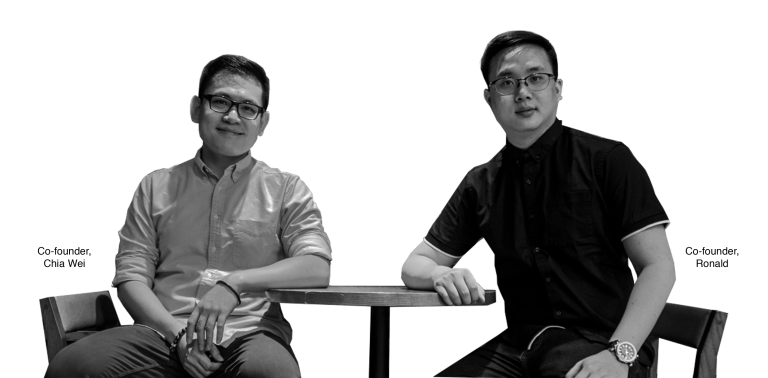 In 2020, Ronald set out on a quest to find the perfect engagement ring and stumbled upon a wide range of diamond options with varying prices. Intrigued by the discrepancies, he delved deeper into the jewelry industry, discovering online artisans offering incredible bargains. Ronald's passion for diamonds led him to pursue education at the Gemological Institute of America (GIA) and become a certified gemologist.
Teaming up with Chia Wei, an expert in digital marketing, Ronald founded Grandqouver with a shared mission to revolutionize the world of jewelry. Their company aimed to help others avoid overspending on engagement rings by offering personalized creations inspired by unique stories. Initially starting as an online venture during the pandemic, Grandqouver quickly gained momentum and captured the hearts of customers worldwide.
Driven by their dedication and vision, Ronald and Chia Wei expanded their business by opening a physical showroom in Bandar Sunway, Subang Jaya. The showroom became a place where clients could experience the radiance and beauty of Grandqouver's exquisite creations firsthand.
Today, Grandqouver stands as a testament to Ronald and Chia Wei's unwavering commitment, innovation, and love for helping others embark on their own remarkable journeys. Their passion for jewelry, honed skills, and pursuit of excellence have made Grandqouver a cherished destination for those seeking an unforgettable experience in their pursuit of eternal love and timeless beauty.
Grandqouver operates online, keeps minimal inventories, and partners directly with manufacturers, allowing them to offer highly-rated and desirable quality engagement rings without breaking the bank. Their goal is to make personalized jewelry a luxury that everyone can experience.
We work closely with partners that have decades of experience in jewellery craftsmanship. With GIA-certification, coupled with stringent quality checks, quality is never compromised.
We've transformed the conventional jewellery retail store to be as lean as possible. By keeping our costs low, we help keep yours low too.
Book a 1-to-1 appointment with us, and we'll help you get the best value out of your budget. Not just your jewellery, we also want to customise your shopping experience too.
When all the shops were closed due to PKP, I had difficult time to find my wedding rings. After came across few sellers online, I found @grandqouver their design and price more worth. Excellent customer service too. The design is exactly how I wanted it to be. Most recommended ❤️
Never thought its gonna be this great. First time and super satisfied. Well recommend!
Got my first diamond ring from them, very satisfied with their service, their customer service & team did an excellent job 👍🏽👍🏽 Thanks for everything ❤️
A very reasonable and professional jewellery maker.
Awesome service! Great customer service. Worth every cents you paid!
It has been a great experience with Grandquover! Planning to get a wedding ring but without knowing anything about diamonds. Glad that they guide me patiently. I was impressed with the offer they gave me. From the 3D drawing until complete they still provide video and pic before send! That's make me so excited and can't wait to receive the ring. And for sure it's didn't disappointing me!!! Will definitely come back next time for my wedding bands and recommend to others as well for their good products!
Lovely experiencing dealing with Ronald on the purchase. Definitely will be a returning customer.. pretty and delicate design if you are looking for custom made ring
Trusted. Received my rings from them and the craftsmanship is exquisite. The person in charge are great to deal with and be patience with all my requests
I'm absolutely stunning by their professionalism and the customer experience is superb.Since I'm the newbie buying rings so I enquired from their opinion and yet they didn't make me down. The final product is awesome and far than my expectations . Guys whoever looking wedding or engagement please I urge you to choose their services!!! 👌👌👌
Very satisfied with the final product. It came out the way we wanted it to be at a relatively cheaper price despite being bespoke.